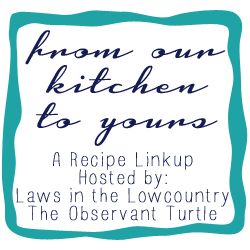 After being gone for the weekend and spending yesterday on the Eastern Shore for work, I wanted something that was quick and easy to make for dinner. Since I had most of the ingredients on hand, I decided to give Sweet Treats and More
Simple Turkey Taco Skillet
a try. The dish came together in no time and was quite tasty. I'm already looking forward to the leftovers tonight!
Easy Taco Skillet
Ingredients:
1/2 lb lean ground turkey
1 heaping tablespoon taco seasoning
1/2 cup water
1/2 cup chunky salsa - I used Trader Joe's Fire Roasted Tomato Salsa (my new fav)
1 ear of corn - cut off the cob
1 packet of Trader Joe's Frozen Organic Brown Rice
Mexican cheese
Romaine Lettuce
Toppings of choice: sour cream, gauc, more salsa, tortilla chips
Brown the ground turkey in a large skillet until cooked through. Drain if needed.
Stir in taco seasoning, water, salsa, and corn and bring to a boil. Cover and simmer until most of the liquid is absorbed. While this is simmering, cook the rice according to the package directions.
Add cooked rice to the skillet and stir to combine. Sprinkle with cheese and cover to let the cheese melt.
Serve on a bed of lettuce with your favorite Mexican toppings.